Atlanta is a lively city full of entertainment options, and locals seem to especially enjoy paintball, and the many fields opened either right in the middle of the city or somewhere near it are proof of that. However, since there are so many options to choose from, those looking to make a one-time paintball trip might feel unsure about which option will give them the best bang for their buck. So, what are the best paintball fields in Atlanta?
Some of the best paintball fields in Atlanta include Paintball Atlanta, Arkenstone Paintball & Airsoft, Wildfire Paintball, Dan's Land Paintball, and Xtreme Paintball Conyers. These fields boast some of the best facilities, though you might have to travel a bit off the city for a few of them.
Keep reading to learn more about these paintball fields' facilities, rates, and other features an get to know our favorites. That way, you'll better understand how they made their way into our list. However, keep in mind that though all the information you'll find below is accurate as of the time of writing this piece, these fields, their setup, and rates are all subject to change, so it's always best to call the premises beforehand for more specific details.
Note that a big majority of paintball fields strictly prohibit you from using your own paintballs. You are usually free to bring your markers, paintball masks and other equipment.
1.  Paintball Atlanta
Best Paintball Field in Atlanta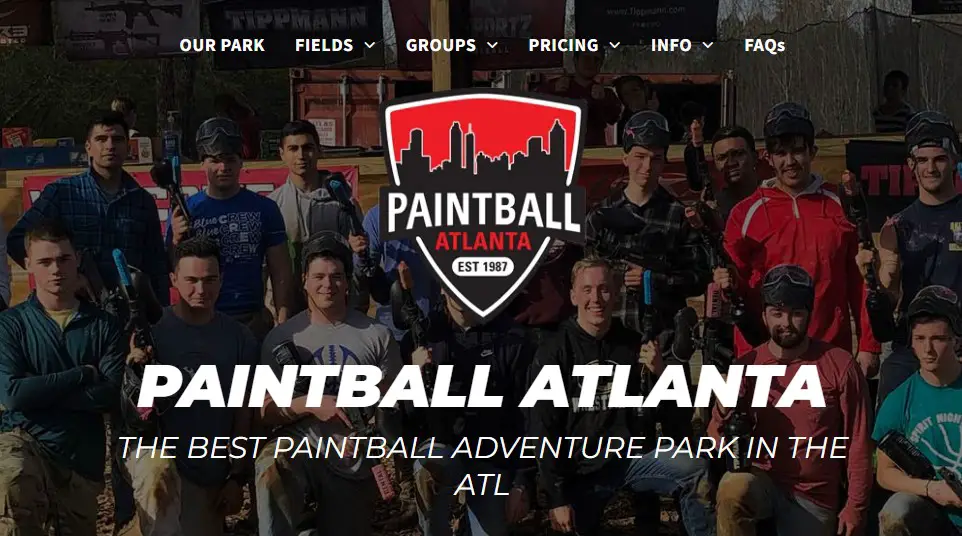 Arguably the city's most popular paintball field, Paintball Atlanta has been in business since 1987, with decades of excellent service to back it up. There's a good reason why this has become the go-to place for all paintball lovers in the city. The facilities are spacious and well-kept, and the prices are pretty reasonable.
Here, you'll find six fields with different themes and settings, and depending on availability, you'll be able to pick which one you want. However, the venue you're assigned also depends on your experience level, so, for example, higher-impact fields are often given to more experienced players. Moreover, you'll find fields here suitable for both speedball and woodsball.
The staff is always nearby to ensure you're having a good and, more importantly, safe time, so even if you're playing with children, you can rest assured that everyone will be having a great time. 
Throughout its decades-old experience, Paintball Atlanta has gotten to know its user base very well, which is why it started accommodating the increasing demand for reserved events. Now, they've begun to host events like bachelor parties and birthdays so long as you call beforehand.
The admission fee is $10 per player. However, you'll have to purchase your gear separately. Five hundred paintballs cost $25, but buying in bulk can help you save, as 2000 paintballs will only set you back $65.
Pros
Speedball and woodsball
Exists for 35+ years
6 fields
Assigned into experiences brackets
2. Arkenstone Paintball & Airsoft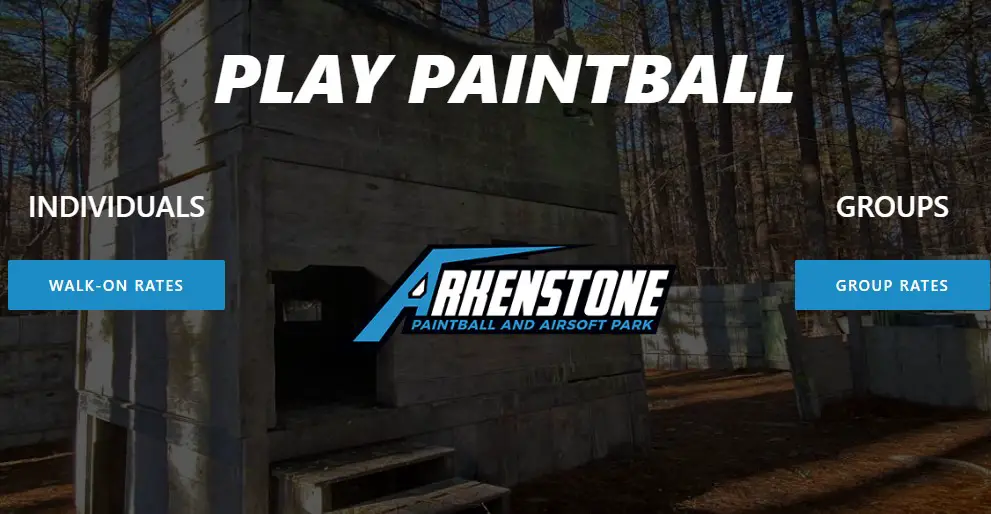 Arkenstone Paintball & Airsoft is a family-owned business, and locals especially love the warm reception and great-quality service that they receive here.
Seeing as Arkenstone Paintball & Airsoft is located outside of the city, you might have to travel 30-something minutes to reach the venue. However, I guarantee your efforts will be worth it. With that said, keep in mind that the premises are only open on weekends, so make sure to adjust your schedule accordingly.
Given that the business has been operating for 30+ years, you're guaranteed a fun, safe time playing here. What's more, their rates are pretty reasonable, with an individual walk-in rental package only costing $30. If you decide to go for a group deal, you might be able to score some steep discounts, too. So, make sure to head over to their website (linked above) to learn more about their pricing.
The venue accommodates both woodsball and speedball in its five outdoor fields, so you'll be able to cater the experience to your preferences.
Pros
Family owned
Speedball and woodsball (and airsoft)
Open for 30+ years
15 acres of playing fields
Cheap complete rental package
3. Wildfire Paintball
This is one of the most versatile venues on this list, offering both an outdoor and an indoor field for enthusiasts to enjoy. Whether you're a big group of friends or a couple/small family looking for a more private game, your requests will be accommodated. That's part of the reason why so many locals seem to flock to Wildfire Paintball.
This venue is a bit pricier, and you'll have to travel a bit to reach it, but it'll all be worth it. The admission fee is $15, and you'll have to buy or rent your gear separately. However, the venue does host both speedball and woodsball, so if you have a specific request, don't hesitate to contact the staff beforehand.
Pros
Indoor and outdoor
Private games possible
Low impact paintball for kids (ages 7+)
4. Dan's Land Paintball
Dan's Land Paintball is another family-owned business that locals and tourists love. One of the major upsides of this venue is that it's currently operating all seven days of the week (12:00 p.m. to 5:00 p.m.), meaning you won't have to wait for the right timing to enjoy a good paintball session.
What's more, you can also book a playing session outside these hours so long as you book it beforehand, so make sure to contact the staff for any special request at +1 770-851-2000. 
Pricing starts at $20 per person. However, that doesn't include paint, which you'll have to purchase separately. Dan's Land Paintball accommodates both speedball and woodball sessions, so you'll get to have your pick. Moreover, you'll be able to choose between their six exciting outdoor fields, each with a different difficulty level, depending on how the obstacles are set up.
5. Xtreme Paintball Conyers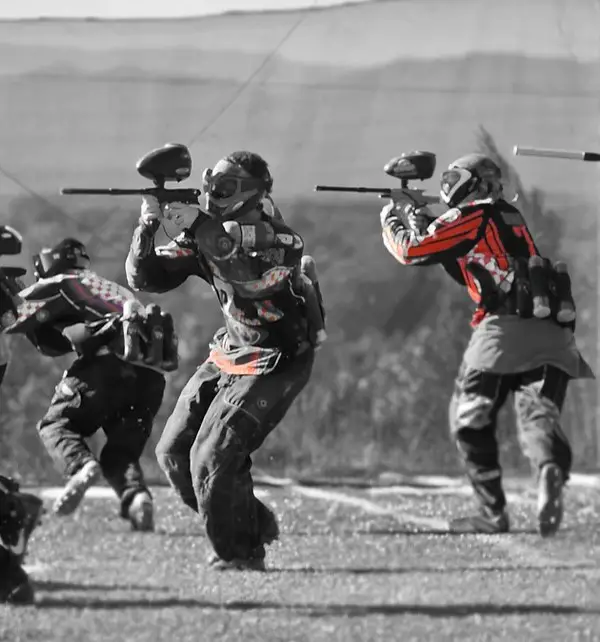 Last but not least, you have Xtreme Paintball Coyners. This venue specializes in a wide array of outdoor games. However, it's safe to say that paintball is their specialty. Their several outdoor fields running three acres (12,140 sqm) will accommodate even the largest groups, so if you want to have some fun with all of your friends and family, this is the place to go.
For this same reason, the venue is ideal for all types of events. Everyone will have a great time playing either woodsball or speedball, depending on their preferences. 
The cheapest rental package here is also only $30, so it's undoubtedly one of the most affordable options on this list. However, you can also choose some slightly more expensive packages if you wish to upgrade.
Pros
A wide array of outdoor games
Several outdoor fields
Woodsball and speedball
A bit cheaper than the competitors