Playing airsoft sports is a unique and enjoyable experience. But poorly-made airsoft guns can ruin the fun and even potentially be dangerous. As such, it's crucial to avoid brands that cut corners with their quality and deliver sub-standard airsoft guns.
Here are the 6 worst airsoft brands that you should avoid:
Jing Gong
Crosman
Valken
AGM
UK arms
Krytac
These brands have been chosen based on the overall performance, price, and durability of the guns they produce. Let's take a closer look at why you should avoid them.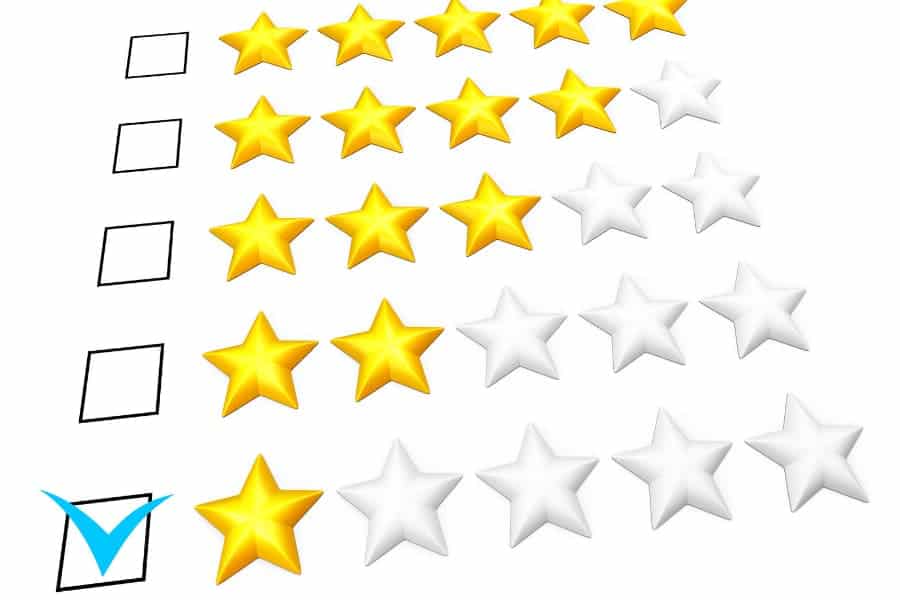 1. Jing Gong
Jing Gong is an airsoft company located in Hong Kong. Although not as popular outside Asia, the brand is supposedly known for creating budget airsoft guns with a pretty decent balance between price and performance.
However, regarding performance, Jing Gong guns are typically inferior in quality to most other guns in a similar price range. They lack the range of a high-quality airsoft gun and produce lower bullet velocity.
Both these factors are essential components of a quality airsoft gun, and their absence indicates that Jing Gong isn't living up to their promise of a quality product that balances price and performance.
Another problem with Jing Gong is the quality of the parts used during the manufacturing process. Quite frequently, people who buy a JG airsoft gun have a lot of complaints, and many of the guns stop working quickly after purchase.
While beginners typically gravitate towards cheaper guns (which is understandable), buying a JG gun is usually more trouble than it's worth.
In fact, someone with more knowledge of firearms is better off handling Jing Gong products. The reason behind this is that with all the issues JG guns have, you're likely to manage them better with a working knowledge of gun mechanics like bucking, fire rate, gun care, and disassembly. 
2. Crosman
Crosman is a popular name in the airsoft industry and one that more people are familiar with. However, they suffer from the same issues that characterize Jing Gong products. Like JG, Crosman guns are marketed as "guns for newcomers" on the surface. However, dealing with one of their products is a whole other story.
One example of a Crosman gun you should absolutely avoid is the Optimus .22 Break Barrel Rifle. This gun has a host of problems to deal with, one of the main ones being the difficulty in cocking the rifle.
Another prime issue with this gun is its accuracy, which is wide even just up to 10 yards (9.14 m) of grouping.
Although not all Crosman-made guns are of poor quality, it's a brand you should be wary of unless you're willing to research their products and make an informed decision. Most Crosman guns are relatively cheap, but with some costing up to $200, it's best to be certain before you invest in their products.
3. Valken
The biggest problem with Valken's guns isn't just their price and performance but the company's business model. Valken is a moderately-sized brand that has built a significant reputation and consumer base by offering copies of other airsoft gun companies.
The issue with this model is that while Valken guns look similar to high-quality competitors and are sold at the same price, they perform significantly worse. In fact, these guns can even be more expensive in the long run due to repairs and replacements. 
4. AGM
AGM is another brand that hasn't quite figured out the balance between price and performance. Their guns are typically of poor quality, both outside and inside. Their use of low-quality material is why most of their pieces fail to function properly a short time after purchase, and those that don't age well on the outside.
5. UK Arms
UK Arms is a brand that focuses more on external appearances than performance. Like many brands on this list, they attempt to offer high performance at a decent price. And just like the other brands here, they don't quite hit the mark.
One of the brand's worst rifles is the P2703 G sniper rifle. Aside from terrible packaging and a light, poor-quality plastic exterior, the gun comes with functional issues as well.
The magazine doesn't fit properly.
The trigger is hard to pull.
The parts tend to fall off after a few uses.   
6. Krytac
Krytac is a brand that stands out from the other airsoft manufacturers here. As an extremely popular airsoft brand, you might be wondering why it takes a spot on this list.
The main issue with Krytac is that their guns are too expensive. Like the other brands here, they also offer a few low-grade products, and a small percentage of their guns tend to act up from time to time. But for the most part, their guns are pretty decent.
However, for the price they charge, you're better off investing in a good brand that'll give you equal performance for a fraction of the cost. Of course, if you've made up your mind to own a Krytac, and you have the funds, you should get one because they perform extremely well.
Alternatively, if you'd rather save money and don't mind using another brand of high-performance guns, then Krytac isn't for you. 
Instead, this BBTac Airsoft Gun Package on Amazon.com is the ideal choice. It offers a range of pieces in one package — an excellent choice for beginners looking to familiarize themselves with different types of guns.
It's worth mentioning once more that Krytac isn't on this list due to poor quality. In fact, their guns are pretty good. However, their high prices can be a deterrent, and you're better off using something else with a lower price tag.
Best Airsoft Brands
If you've gone through the list of bad airsoft manufacturers, you might feel like your options have suddenly been limited. However, while most of the brands on this list are popular choices, there are a slew of others with enhanced performance and quality specs that'll serve you better.
Here are some of the best airsoft brands for beginners and veterans alike:
Lancer Tactical
CYMA
Elite Force
Tokyo Marui
Image
Title
Prime
Check on Amazon

Top

Lancer Tactical Gen 2 Airsoft M4 Carbine 10" Electric Full/Semi-Auto Airsoft AEG Rifle Installed FPS for Indoor Outdoor Field, Included 6mm 0.20g BBS, 300 Round, Charger, and Battery

Prime

Eligible

Check on Amazon
Evike Airsoft - CYMA Standard M870 3-Round Burst Multi-Shot Shell Loading Airsoft Shotgun (Model: No Stock Style) - (63534)

Prime

Eligible

Check on Amazon
Elite Force Glock 18C Gen3 GBB Blowback 6mm BB Pistol Airsoft Gun

Prime

Eligible

Check on Amazon
TOKYO MARUI Hi-CAPA 5.1 / Extreme 31rd Gas Magazine

Prime

Check on Amazon