Whether you're looking for an authentic training experience, a corporate team-building exercise, or a fun afternoon with your friends, airsoft games are a desirable activity for many purposes. Still, fun is always better when it doesn't cost an arm and a leg. So how much does a typical airsoft game cost? 
Typical airsoft games cost between $10 to $35 to start in the United States. The exact cost depends on the airsoft field and doesn't include the price of rental equipment. Additionally, the cost may be affected by special events and offers unique to the individual airsoft operating facility.     
The rest of this article will explain additional topics related to this query in detail, including how expensive airsoft is as a hobby, essential items for play and their relative expenses, and the cost of airsoft weapons.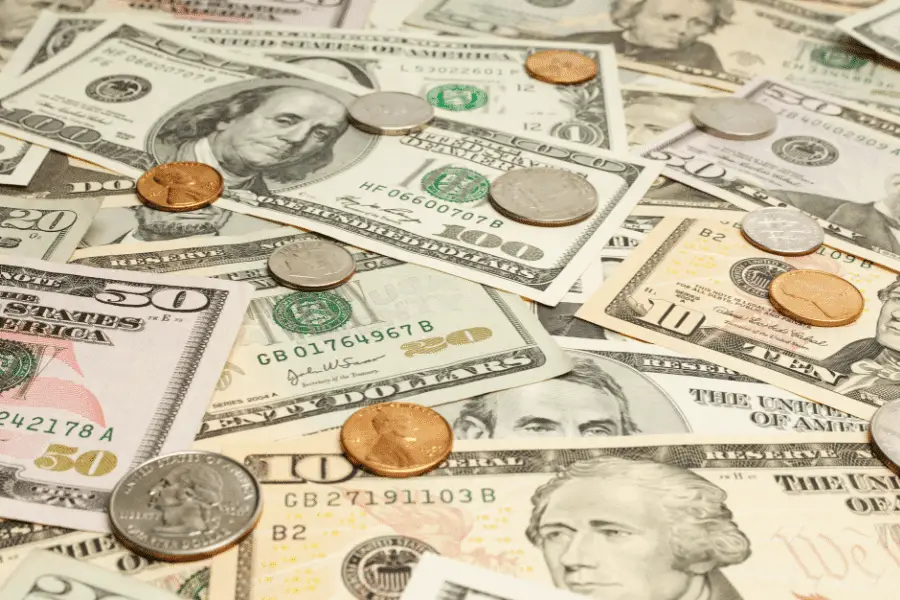 Overall Costs for Airsoft as a Hobby
The guns may not be real, but the playfight is still intense. Airsoft games have made quite an impact on the world of sports and activities.  
According to military.com, airsoft is even becoming a leading military and police training tool. In fact, the U.S. Coast Guard even adopted a BB pistol as its official training sidearm.   
So whether you're an active individual searching for your next adventure or a novice yearning for more, you may find yourself wondering if this potential new hobby is going to break the bank.  
The simple answer is: it depends.  
While the sport has relatively inexpensive field entry costs, it also comes with several added expenses. For example, if you don't already have a weapon, protective gear, and accessories, you'll have to either purchase or rent these items separately.  
For detailed information about types of airsoft fields, how far you may have to travel to find one, and a complete list of airsoft fields in the U.S., check out this site.  
Still, this activity is comparable to sports like archery and paintball but less pricey. So, if you're looking for a new hobby similar to these, but cheaper, airsoft might be for you.  
Suppose you're looking to purchase what airsoft retailers refer to as "starter kits," complete with an airsoft gun, protective gear, and essential accessories. In that case, they fall within the price range of $200 to $450.  
If you're less invested in this potential activity, but want to explore it further, then renting equipment may work best for you.  
Many airsoft fields in the United States also offer rental packages for an additional cost. Renting airsoft equipment ranges in price from $50 to $100 depending on the amount and type of materials you rent.     
Essential Items Needed To Play Airsoft
The next detail you may find yourself wondering about is what items are actually necessary to play an airsoft game. 
If you're new to military simulation games and the world of airsoft, jumping in can feel overwhelming.  
There are so many options for weapons of choice, accessories, and protective gear that you may find yourself wondering what exactly you need in terms of essential equipment.  
Airsoft is versatile in that you have options to stay within your budget. So whether you want to make airsoft a new hobby or you're just preparing for a special event, you have plenty of options for your needs.  
Although, determining your needs can also be complicated. For example, a quick Google search will yield many results about accessories, helmets, magazines, weapons, and more about airsoft.  
For a quick look at various accessory options, check out this video to see different items compared:
While the materials you need to play depending on the intensity of the game you plan to play, some basics include:
A BB gun. These can be as simple as a $30 pistol or as complicated as a specialized machine weapon.  
Body armor, preferably camouflaged for your play environment. Protective gear for your body will help protect yourself from potential damage from getting shot. Although most people say that BB shots are less painful than paintball shots, it's still a good idea to protect your body. Especially your most sensitive areas.
Eye protection is a must. To avoid serious eye injuries, you should always wear protective eye gear like goggles when at play.
For more advice on what to wear for your airsoft adventure, check out this article for more suggestions and details.  
Costs of Airsoft Weapons
Similar to other budgetary questions about airsoft, the cost of a BB gun depends on your wants, preferences, and budget.  
There are many different types of airsoft weapons that fall within a range of prices. The following list of varying airsoft weapons available was adapted from major retailer sites like evike.com and highspeedbbs.com.  
Here's a list of general weapon types: 
Airsoft Pistol 
Sub Machine Gun Airsoft Weapon
Airsoft Rifle Gun
Squadron Support Machine Gun
Airsoft Sniper Rifle
Beyond varying styles of weapons, there are also different mechanics to choose from when selecting your airsoft weapon. For example, there are spring-powered guns, automatic electric guns, and gas pistols. Each type has various advantages and disadvantages.  
Generally speaking, if you're looking for a cheap and straightforward spring-style BB, you can usually find an airsoft pistol at major retailers like Big R and Walmart for around $15 – $20.  
If you're looking for something more complex with varying mechanic options and all the bells and whistles, then more rifles and pistols are available for anywhere around $300 to $1,000.  
It's essential to do your research and really decide what you want before purchasing an airsoft weapon. Whether you spend only a couple hundred bucks or invest big in a new hobby, most airsoft enthusiasts agree that it's all money well spent. 
Conclusion
Airsoft games in the United States are reasonably inexpensive, with the lowest facilities offering $10 deals for a full day of play. However, while the entry fee is cheap, the cost of protective gear, weapons, and accessories has the potential to put a ding in your wallet. 
To keep costs down, take time to decide what you want and how invested you're going to be in this new hobby. Consult with professionals, do your research before purchasing expensive gear, and consider renting equipment before committing to a significant investment.